Well my linen closet has been pretty good. About a month ago I pulled everything out of it and sorted it all. So there wasnt much to it then just fixing a few things.
Before:
and the After:
There wasn't much to it just need to make it pretty. So it was an easy task.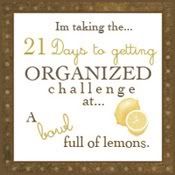 I would of posted this last night but ya Blogger was being dumb for me!